"We know how difficult it is to convince clients to "hole in the ground". Good 3D visualisations and graphic materials
are proof that your investment will not end with just plans and ideas.No matter what you want to build, we are sure of
one thing: our architectural visualisations, 3D projections or web pages will help you sell with a cool head"
That's how the experts from Rendart describe their work and they're right – good architectural visualisations help you
sell your investment before it's even been built. Billboards are created on the basis of refined and realistic visualisations to
effectively advertise yet unfinished developer investments. They are often the first contact potential clients have
with information about a new investment.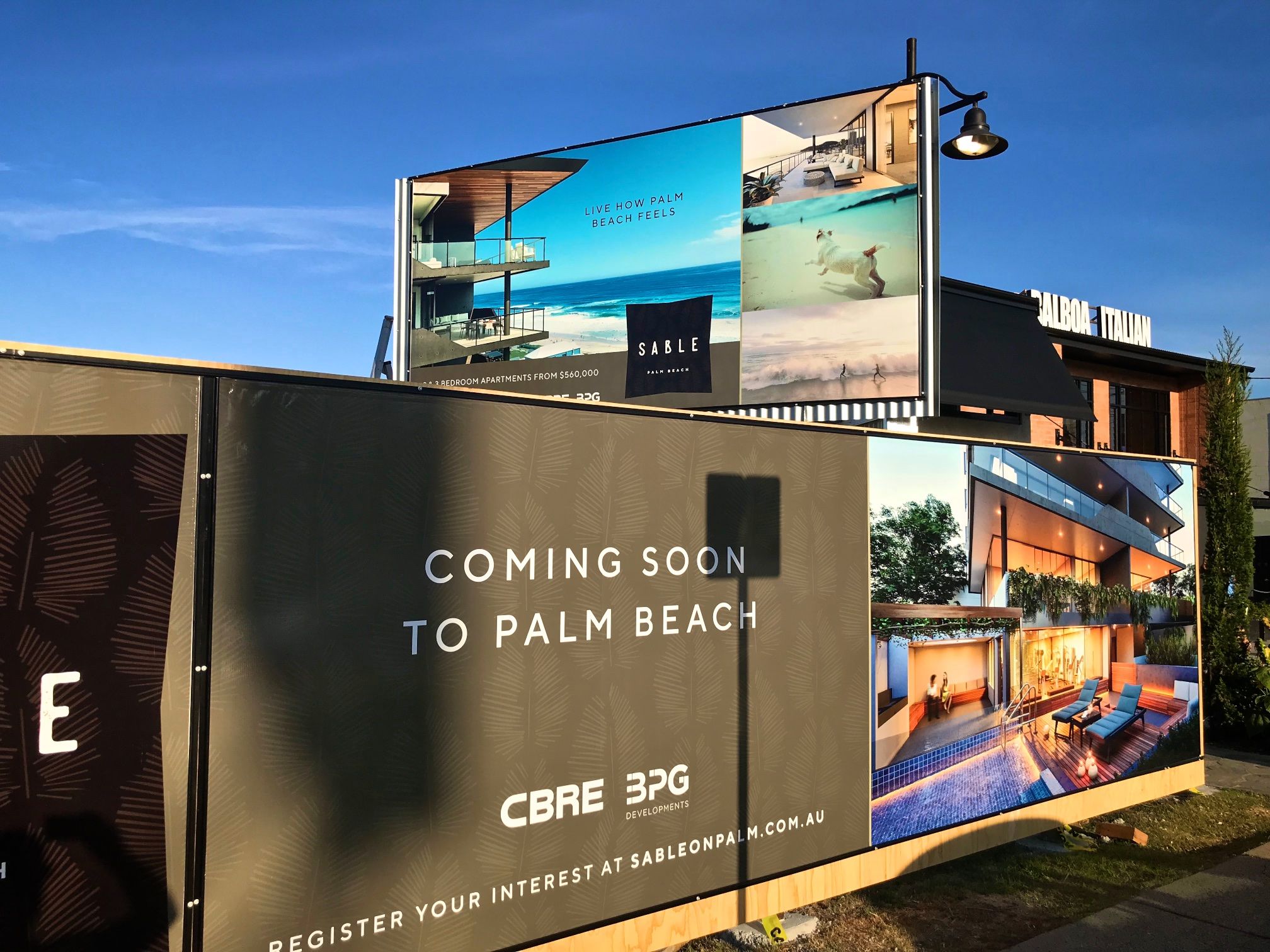 Visualizations which we did for Sable Palm Beach 
Everyone knows how important marketing is when selling flats, people are guided by a few features of the building, price,
location, the aesthetics of the finish and its beauty or ugliness without having seen it yet :)If you think that 3D renderings can
only be used to present designs to clients, you are wrong. 3D renderings can also show some shortcomings and help you save a lot
of money. It can also help the client understand how the space can be used wisely. The client's input ensures that the design is not
only perfect but also suits your client's taste. Rendering 3D products can also help you get the necessary approvals for your
projects. Here are some applications related to 3D rendering. If such a flat is bought purely to
generate profit by renting it out, the customer is mainly guided by the price, but also by the layout of such a flat. If we are
dealing with an investment in which the future owners are to live, the matter is quite different. Here everything counts,
but the most important thing is the first impression that the investment makes on customers. We know how much money
car companies spend on visualizing their products, how much they want to convince their customers that their car is the
best one. In the age of borrowing all the parts, where most cars are already very similar, this task is becoming more and
more difficult to accomplish, but manufacturers do not give up and continue to charm their customers 🙂
Our clients receive a product that allows them to sell their investment before it is even built in order to make the quickest
profit in the shortest time possible. Only a well-crafted visualisation of the building, with the right lighting, is able to
convince potential buyers to buy. We have to approach each type of development individually, differently it will be
necessary to present visualizations of office buildings, differently a housing estate.
Visualization made by Noreststudio for GVD
When visualising a multi-family project for example, it is very important to show what the surrounding area looks like,
especially if your project is divided into several stages. This way your customers will see how the buildings will be arranged
and what their scale is. If there is a lot of greenery on the plot, you should focus on showing it, you should highlight the
advantages of the estate, so that the customer knows that what he is buying is worth the price and by buying the product he
becomes as if it were unique. Every investment has something unique – beautiful, green courtyards or elegant lobbies. It's
worth framing 3D visualisations in such a way as to emphasise these assets. We advise our clients as much as we can,
wanting to create visualizations that we can also boast about ourselves. In addition to architectural visualisations, practically for
every project we are asked to produce several shots of interiors or common areas such as gardens. Thanks to them, future
residents will  see the layout of furniture and proposed interior designs. They will be able to imagine themselves inside the
rooms – even if the  building has not been built yet! We create realistic spaces which emphasise the functionality of the flat.
Another type of visualisation that helps to sell the investment is a 3d plan of our object, i.e. a bird's eye view. It shows the client
the layout of the investment, communication links, entrances, distances to parking spaces or playgrounds. They allow for a
better orientation in the space of the emerging investment. You can see there infrastructure layout, car parks, garages,
playgrounds,  entrances,  entrances, garbage bins, fencing and neighborhood. Our bird's eye view 3D visualisations are much
clearer and  friendlier  to the eye  than a  flat development plan. It is easier to visualise the arrangement of individual
buildings in relation to each other and the entire project in the context of neighbouring plots.
Visualization made by Noreststudio for GVD
As we mentioned above, visualisations help retailers to attract new customers, and to encourage sales before the development
is  built. However, it is important to commission realistic visualisations as often as possible, which faithfully reflect what will
be there. Otherwise, customers may feel disappointed or cheated and fight for compensation. To sum up. What are the benefits
of using visualisation in the process of selling a flat.
Effective marketing
Effective marketing is the way to success for any developer. It is what attracts the customer to the project, who drives by in a
car and sees a huge banner, or browses a website advertising the investment.
Approval of buildings at the building design and concept stage
When submitting a project to the authorities, it is very important to present it in the best possible way. You must show the
architectural department that the building has been designed taking into account the development conditions on the current
site. Visualisations are also a great weapon in the hands of a skilled architect to convince the client of his concept.
Assistance with design and construction
When architects issue construction drawings, they understand perfectly what is on them and can explain every detail
without any problem.  However, sometimes there are places where constructors cannot imagine what a given place looks like.
That's when architectural visualisations come to the rescue, they help the rest of the team understand the architect's vision
and continue the construction.